Introduction of State Key Laboratory Cultivation Base, Shandong Provincial Key Laboratory of Ophthalmology
Newstime:2020-03-04 10:48:19
Comefrom: 办公室
Shandong Eye Institute, a professional institution integrating scientific research, teaching, medical treatment and blindness prevention, was established in Qingdao in January 1991 with the approval of the former National Science and Technology Commission. Affiliated to Shandong First Medical University (Shandong Academy of Medical Sciences), it has four national-level platforms, including the National Clinical Key Specialty Construction Unit of the National Health Commission, the National Key Discipline Joint Construction Unit of the Ministry of Education, the State Key Laboratory Cultivation Base Co-constructed by Shandong Province and the Ministry of Science and Technology, and the National Drug Clinical Trial Institution of the State Food and Drug Administration. It ranks among top 10 on the nationally authoritative National Best Hospital Specialty Reputation List and Chinese Hospital Science and Technology Impact Ranking, and won two National Science and Technology Progress Awards during the Twelfth Five-Year Plan period. Up to now, there are 30 doctoral and postgraduate tutors. A total of 87 doctoral students and 246 postgraduates have been trained. According to the unified deployment of Shandong First Medical University, the construction of the ophthalmology college in Hongdao has entered the formal preparation stage. In the future, the institute will gradually complete the construction of the entire chain of education, scientific research, transformation and industry to achieve leapfrog development.
Shandong Eye Institute has two teaching hospitals, Qingdao Eye Hospital Affiliated to Shandong First Medical University and Eye Hospital Affiliated to Shandong First Medical University. It possesses nearly 500 beds and internationally advanced ophthalmic diagnosis and treatment equipment. The institute pioneers in the diagnosis and treatment of infectious keratopathy and congenital cataract in the world and in the aspects of macular degeneration in the elderly, diabetic retinopathy, complex retinal surgery and corneal refractive surgery domestically. The number of outpatients reaches over 400,000, and more than 50,000 surgeries are performed per year. It is the National Drug Clinical Trial Base, the Shandong Province Ophthalmic Clinical Quality Control Center, the anchor unit of the Shandong Red Cross Eye Bank and Qingdao Red Cross Eye Bank, and the only Ophthalmic Clinical Center in Shandong Province.
Shandong Eye Institute also has the State Key Laboratory Cultivation Base, Shandong Provincial Key Laboratory of Ophthalmology. The researches on infectious eye disease, stem cells and tissue engineering corneas, and diabetic corneal disease are leading in the world. The laboratory covers an area of 3,000 square meters and subspecialties of cell biology, immune-related eye diseases, molecular biology, ophthalmic pathology, infectious eye diseases, genetic eye diseases, biomaterials and ophthalmic drugs, biomechanics and refraction, and artificial lenses and cataract. It has more than 40 million RMB of equipment such as high-end liquid-mass spectrometer, laser confocal microscope, and flow cytometer. Over 1,000 academic papers have been published focusing on infectious keratopathy, corneal transplantation and ocular surface regenerative medicine, and ocular disease related to systemic disease, among which more than 300 papers are published in Advanced Functional Material, PNAS, Ophthalmology, Diabetes, Stem Cells and other SCI journals. Forty-seven authorized patents have been obtained, five of which have been transferred, and two have entered the CFDA approval green channel. The achievements also include three National Science and Technology Progress Awards, one He Liang He Li Fund Science and Technology Progress Award, two Shandong Province Science and Technology Top Awards, four Shandong Province First Science Progress Awards, and 23 other awards. There are 10 published books, including Corneal Transplantation, Cornea, Corneal Atlas, Corneal Surgery, Clinical Cornea, Corneal Therapeutics and Pediatric Cataract.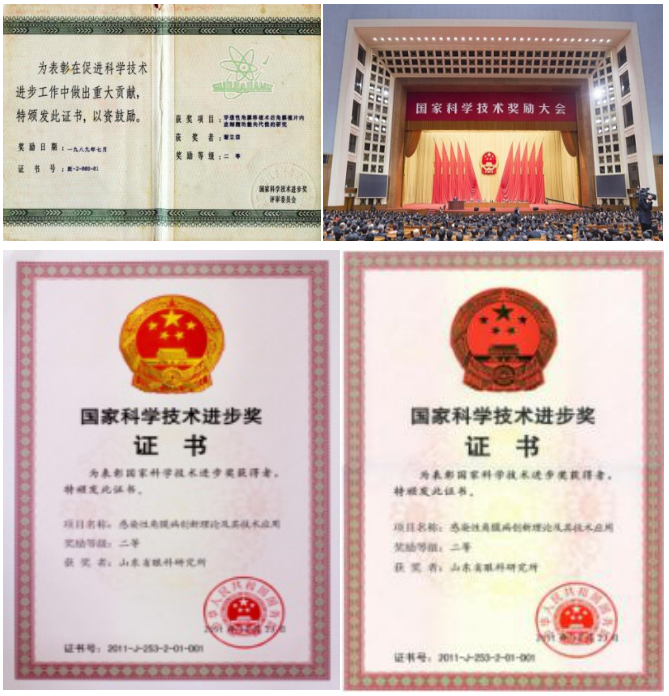 The laboratory has a first-class tutor team, modern teaching conditions and a complete teaching system. Professor Xie Lixin, member of the Chinese Academy of Engineering, is the academic leader. As Innovation Team of Shandong Province, it is composed of the Taishan Scholars, Chinese Academy of Sciences 100-person Program Expert, National Ten Thousand Talents Program Expert, Provincial Experts with Outstanding Contributions, Provincial Medical Leaders, and Provincial Outstanding Youth. Among the 59 faculty members, there are 34 professors and 41 PhDs. The core members of the laboratory all have undertaken national-level research projects. With 33 vision scientists and 26 professionals in immunology, cell biology, molecular biology, pathogenic biology and histopathology, applied basic research and clinical study are closely combined. As a joint cultivation unit for postgraduate students of Peking University, Zhejiang University, Wuhan University, Qingdao University, Jinan University, and Shandong First Medical University, it has trained more than 200 doctoral and master's students, and has sent a large number of outstanding talents to domestic and foreign scientific and medical institutions.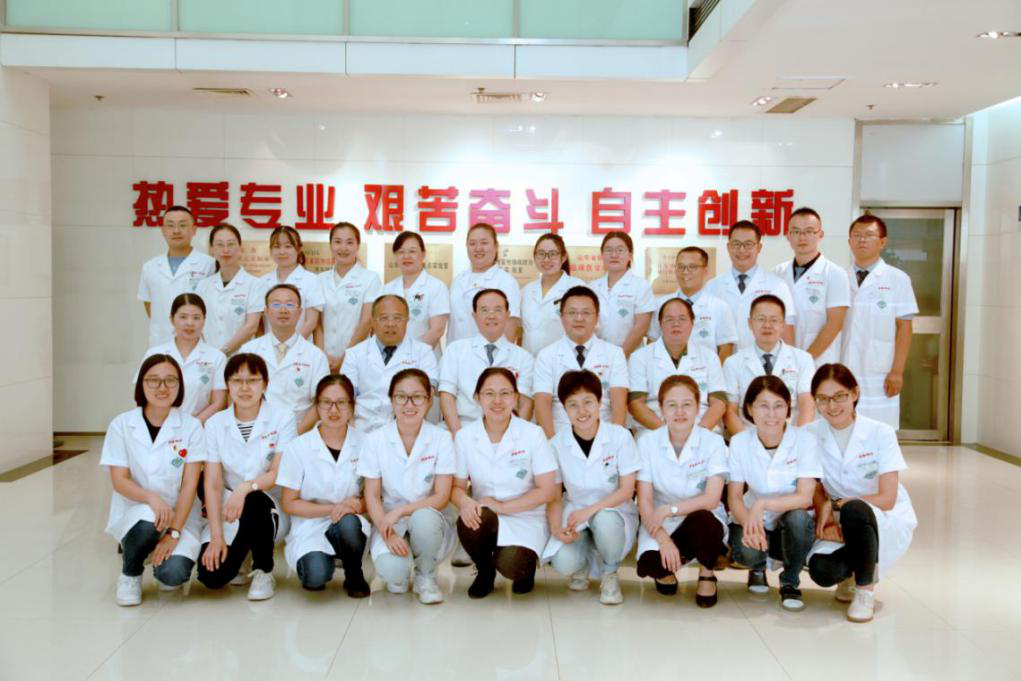 Links of recruitment in 2020:
Shandong First Medical University, doctoral and master's degrees, http://graduate.sdfmu.edu.cn/zsgz.htm
Qingdao University, doctoral and master's degrees, http://grad.qdu.edu.cn/index.do?groupId=2
Weifang Medical College, master's degree, http://yjshb.wfmc.edu.cn/681/list.htm
Read On Mobile